Our free classes teach the fundamentals of women's self defense. These classes are taught in Grand Rapids MI by a certified Just Yell Fire instructor.
Atmosphere
We prefer to empower you rather than scare you. The reason our classes are free is so we don't have to "scare" people into spending money.
Our classes are designed to be fun and empowering. Bring your friends and have a good time while learning an important skill. We love the sound of laughter and think that making classes fun is the best way to keep people interested, and keep classes accessible to anyone who is sensitive to the material.
We are respectful of your boundaries if you have been attacked in the past and are not comfortable in certain scenarios.
Questions are encouraged at any point. We go over a lot of material and if we held questions for the end you might forget to ask!
Format
Typically the first half of our classes are safety tips and avoidance strategies. The last half is practicing physical moves. Questions are encouraged at any point in the process.
Reading about moves in a book or website is great, but there is no substitute for getting to practice them full-force on a padded trainer, under the guidance of a professional. Getting to actually do the moves prepares you for the real thing.
 Testimonials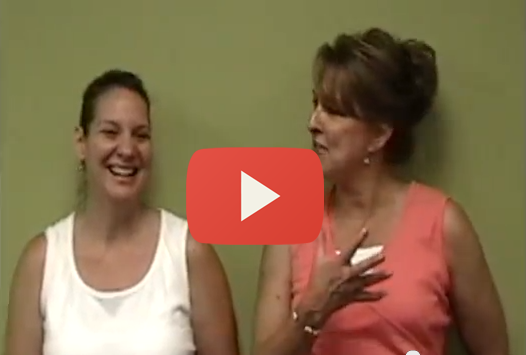 Scope
Classes are designed for women age 13 and up. Exceptions can be made on a case by case basis after we meet and discuss.
We teach basic, but effective moves, that can be learned quickly. They are great for beginners with no previous experience, or for trained martial artists who are looking to supplement what they already know.
Students are encouraged to come back a few times in a row to drive the information home. It won't do you any good to simply forget it after a few weeks.
For students who want to take it a step further than our fundamental classes, we offer more advanced training after you have been to a few classes and demonstrated complete familiarity with the basic material. We can also recommend local martial arts classes if that's something you are interested in moving on to.